Chasing Justice will equip and inspire you in new ways. The invitation to live justly can often feel overwhelming with all the darkness in the world, but we believe that God cares about the injustice and pain in the world and has designed us to make a difference. Being led by people of color, we are forming a community of people that will journey together. This journey will provoke a social imagination that centers the voices of those most impacted by injustice. Chasing Justice will guide you to live justly and see God's goodness for the world. Let's rebuild a just world.
Meet the
Chasing Justice Team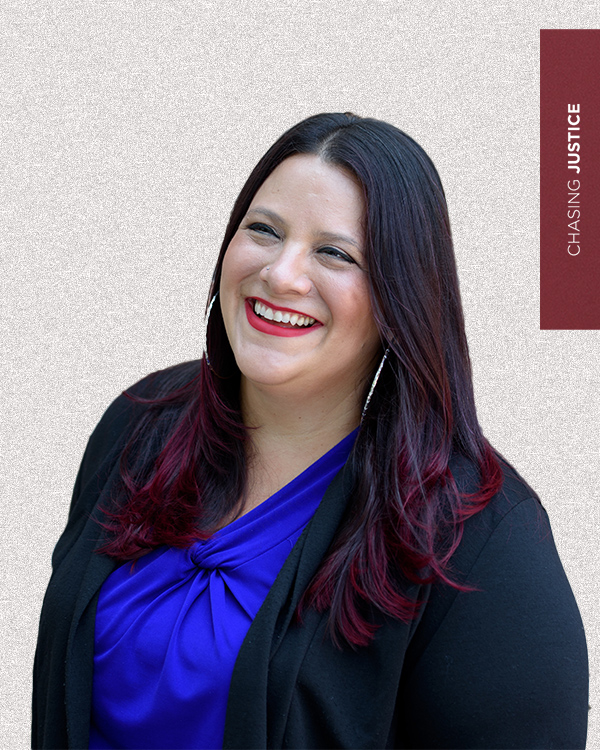 Sandra Maria Van Opstal, a second-generation Latina, is Co-Founder and Executive Director of Chasing Justice, a movement led by people of color to mobilize a lifestyle of faith and justice . She is an international speaker, author, and activist, recognized for her courageous work in pursuing justice and disrupting oppressive systems within the church. As a global prophetic voice and an active community member on the west-side of Chicago, Sandra's initiatives in holistic justice equip communities around the world to practice biblical solidarity and mutuality within various social and cultural locations.
She models and reimagines Kingdom living by re-centering the marginalized and amplifying the voices of those whose narratives enrich our understanding of the gospel. Sandra's commitment to justice on a global-scale has brought her to lead as a board member for Evangelicals for Justice and the Christian Community Development Association, and take a leading role in embodying justice in worship for the IFES World Assembly in Mexico (2015), Lausanne Younger Leaders Gathering in Jarkarta (2016), and Global Gathering in South Africa (2018).
Her fifteen years with Intervarsity Christian Fellowship, serving as Director of Worship for the Urbana Missions Conference, Chicago Urban Program Director, Latino National Leadership Team (LaFe), and Northwestern University Team leader (Multiethnic fellowship) also catalyzed thousands of young adults to practice God's mission of reconciliation and justice.
Sandra holds a Masters of Divinity from Trinity Evangelical Divinity School and is a Doctoral Candidate at North Park Seminary. Her teaching has also been featured at Wheaton College, North Park University, Liberating Evangelicalism Conference, The Justice Conference, Evangelical Covenant conferences, Willow Creek Association conferences, and various churches. Her most recent books include Rally: Communal Prayers for the Lovers of Jesus and Justice, A Rhythm of Prayer, Still Evangelical, and The Next Worship.
What's your personal Faith and Justice journey?
I am the daughter of immigrants from Latin America and have never known a day where injustice was not impacting the lives of the ones I love. As a 6-year-old child I was coached by my mother to not let anyone know I was Latina. "Sandrita chu can feet in!" my mother told me. This is the way a mom helps her daughter survive the racism of the white suburbs in the 80's. As a young girl I wrote a letter to a toy company explaining to them that they needed better representation because none of the dolls looked like me. My family called me "juez" (which means "judge" in spanish) because I was always asserting my sense of right and wrong. 
My deep Catholic roots and my family's love for the marginalized showed me how to live a life of compassion and justice rooted in my faith. In my teen years, I was formed by white evangelical expressions of faith. This gave me a love for devotional time with Jesus, sharing my faith, and learning to inductively study scripture, but with an absence of justice. As a young minister I was disrupted by what I saw in the urban center I had grown up in, as well as during my trips to work with the global poor and those most impacted by poverty, injustice, and violence. This catapulted me into a pursuit to love God and seek justice. My work, writing, research, and training has been to find an intersection at worship and justice. 
I am married to a white guy from Wisconsin of Polish descent. We live with our two sons Justo Alejandro and Terry Lucas in Chicago. We enjoy living in community with friends and raising our children in a "village".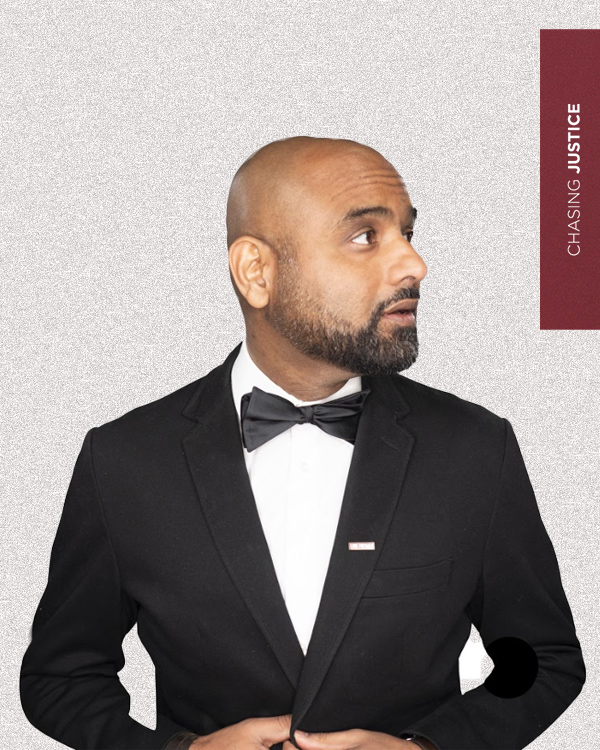 Mark serves as the Chair and Co-Founder of Chasing Justice, a movement designed to mobilize people of faith to follow Jesus and live justly. He has also developed a leading consultancy practice focused on strategic communications, brand development, and mobilization. Mark's specialty is helping organizations "find their voice" and emerge as "brave brands."
Mark has spent more than two decades honing his craft of storytelling, implementing a vision, and leading highly capable teams. He is as comfortable walking alongside and serving marginalized communities (locally and globally), as he is in traversing the halls of power and building relationships with influencers and leaders.
Mark has worked closely with Non-Govt. Agencies, Church and Non-Profits, including World Relief, The Justice Conference, World Vision, Compassion, Opportunity International, and many more. Mark has also worked with Innovative Brands, including IBM, TVNZ, Toyota, etc.
Mark and his wife Vickie live in Chicago (IL), along with their daughters (Jada – 14, Mischa – 13). Mark and Vickie have developed numerous campaigns and movements for change, especially around issues of Justice: including Poverty and Inequity, Racial reconciliation, Refugees and Immigration, Criminal Justice and Mass incarceration, and Women's empowerment. Their focus on elevating the voices of those directly impacted by oppression and empowering young leaders to ensure generational impact and sustainability is a critical driver in all they do.
What's your personal Faith and Justice journey?
I was born in Fiji and have spent most of my life in New Zealand and Australia. I now live in Chicago with my wife Vickie and our daughters Jada and Mischa. 
My personal faith and justice journey has developed as a lived experience and grew in clarity through learned insights and education. My family history links back to Indian (Asian) ancestry and my parents were the first in their family to convert from Hinduism to Christianity. Our ancestry story is marked by forced displacement and indentured labor (my great grandparents) through to rural subsistence (my grandparents). My father developed a lifelong ministry, including pioneering IFES in Fiji and various Pacific Islands. I have lived the immigrant experience in several countries, and understand the cross-cultural, interfaith, class, and racial divides personally.  
Though my faith draws on my family history, it is also personal and tangible. I have continued to develop my understanding of the gospel, theology, and cultural engagement throughout my life and consider myself a lifelong learner. My belief in God's call to inspire people to follow Jesus in living justly continues to draw me to communities for whom this mission is wholly integrated.