In honor of the Best Animated Feature Encanto, we are highlighting a blog that celebrates the powerful invitation to reflect on intergeneration trauma and mental health, a theme found throughout the film.
---
Recently, I watched the new Disney animated film, Encanto. I resonated with numerous cultural aspects of the movie. I want to highlight just a couple and connect them to my story of mental health. (If you haven't seen the movie, at least Google the plotline before continuing.)
The cracks in the magical Madrigal home were real. They represented vulnerabilities in the family system, ones that seemed detrimental to their way of life. Maribel witnessed the cracks and spoke up. Consequently, she was hushed by her grandmother and dismissed as delusional by other family members. They preferred to act as though the cracks weren't there.
This experience is all too familiar to children who grew up in Latine households. We're allowed, encouraged even, to flaunt our gifts to the world; but we mustn't let them see our cracks. It's a heavy burden to carry and one that was well-depicted in the character, Luisa.
Currently, I'm studying at Northwestern University, pursuing my MA in Clinical Mental Health Counseling. Early in the program, I was given a definition for trauma: essentially, it's when a person's coping abilities are completely overwhelmed. Upon first hearing it, I recounted my upbringing as well as that of my parents. On the surface, our traumatic experiences looked quite different, as they stemmed from our very different upbringings. They were raised in low-socioeconomic inner-city neighborhoods in New Jersey. My sister and I were raised in middle-class Chicago suburbs. They're first-gen Puerto Rican-American. We're second-gen. I could list the myriad of differences in our adolescent environments. What's more interesting though is that through reflection, discussion, and therapy, I've realized there's a common thread that goes deeper than all of that: shame. It's what's driven one generation after another in my family to deny the cracks in our casita, and it was indeed an overwhelming burden to bear.
From childhood lunchbox stories to tough-love parenting styles, we're raised believing some parts of who we are just aren't acceptable in society. In turn, we hide the unacceptable and highlight the praiseworthy (our gifts). In the process, we diminish ourselves, reducing our identity to something less than the image of God.
On Gifts
When I read about Jesus in the gospels, I see how magnificent his gifts were. He was doing amazing ministry, revolutionizing the teaching of God's word and performing miracles and healing. Yet, he was constantly retreating to solitary places to be alone. Now, I'm not a pastor, but I can't help but infer that Jesus was employing what we, today, would call self care. How? I believe that his withdrawing was, among other things, a discipline of reminding himself that he was not his gifts. Before he became popular via his public ministry, his Father said of him, "This is my son with whom I am well pleased." I believe Jesus's regular rhythms of isolation were a way of coming back and centering himself on that truer identity.
My junior year of undergrad at the University of Illinois, I would bike to the arboretum just off campus and walk around for a couple of hours. I recount those being some of my healthiest months of life and ministry. I was able to slow down, get away from the physical space of everyday stressors, and just be. That year, I learned that I feel particularly connected to myself and God when I'm in nature, especially when I'm canopied by trees.
On Cracks
Another part of the gospels that resonates with my mental health journey and this conversation is the story of Jesus healing a man born blind. People asked Jesus, "Did this man sin, or his parents, that he was born blind?" Jesus said, "Neither". It was so that the glory of God could be displayed.
I'm baffled at how from the beginning, in the Garden, shame has driven us to become desperate to find fault. Who caused these cracks?! Finger-pointing, denial, distraction – we've invented countless defense mechanisms to avoid looking in the mirror. Jesus, on the contrary, is interested not in our prosecution but rather our liberation, through redeeming our cracks so that his glory may be displayed. That redemption, however, is inextricable from reconciling our past (our cracks).
For me, therapy has been a consecrated space to do just that. I sit with another image-bearer, and we examine my cracks. There's no judgment or expectation of what I ought to be. Society and religion already did their number in that regard. Instead, we practice observation and acceptance. It's not easy – I've been in weekly/biweekly therapy for almost three and a half years, and I've got plenty of work ahead still. But, in that vulnerable space, I've experienced shame losing its power. Over time, I've been able to recenter my identity, realizing that those cracks don't define me any more than my gifts do and that their greater purpose is to be a stage for God's glory.
Us BIPOC folks have such a unique pressure upon us to be excellent and strong. Encanto sheds light (in a very accessible way) on how that pressure, if unchecked, can harm our mental health. Namely, we become disintegrated from who we really are. Jesus exemplified the importance of keeping that pressure in check so that we remain integrated – he routinely took space away from the stage where his gifts were displayed and returned to the goodness of his truest identity: a child of God.
Action Options
If you've never been to therapy, consider giving it a shot

How might therapy help heal your cracks?
What stigmas about therapy did you grow up hearing?
What obstacles are in the way of you trying therapy? (finances, fear/mistrust, etc.) What resources do you have to combat them? (insurance/sliding scale therapy, talking w/ a friend who's been before, etc.)

Download a meditation app, like Calm or Liberate (designed by & for BIPOC), and start a meditation discipline.
Ask your pastor/spiritual mentor about Lectio Divina and retreats of silence and how they might help you recenter yourself on what God says about you. Schedule something for yourself in the next quarter.
---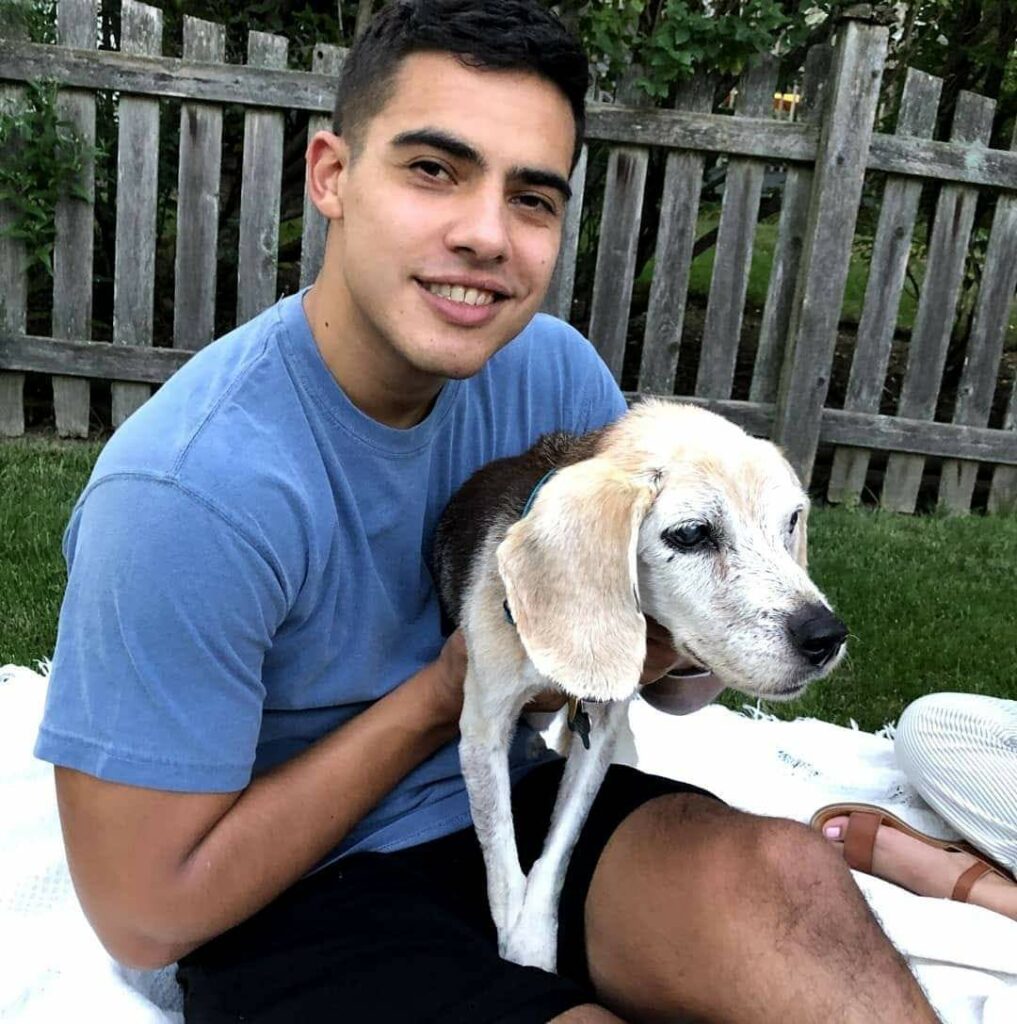 Brandon Perez is a proud Puerto Rican-American from the westside of Chicago. He is the Marketing Advisor for Chasing Justice and enjoys helping brands meaningfully connect with people. Brandon currently works in the digital ad space full-time while pursuing his graduate degree in mental health counseling. Passionate about elevating mental health in BIPOC communities in Chicago, Brandon also works in facilitating spaces for dialogue at the intersection of faith and justice. 
---
The views and opinions expressed on the Chasing Justice Blog are those of the authors and do not necessarily reflect the official policy or position of Chasing Justice. Any content provided by our bloggers or authors are of their opinion and are not intended to malign any religion, ethnic group, club, organization, company, individual or anyone or anything.