We hear the term "ally" often, and it usually refers to a person who wants to support and advocate for people who experience marginalization yet do not experience that marginalization themselves. The true marks of an ally are actions that demonstrate solidarity with the marginalized. Rather than think of an "ally" as a person, it is more accurate to think of doing "allyship" as a verb. We are not an ally, we do allyship alongside the oppressed, the marginalized, and the overlooked. Cultivating a life of allyship requires work–internal work, interpersonal work, and communal work.
Meet our second writer in our series Allyship: A series towards solidarity, Kwon.
---
On January 11th, a mass shooting occurred in Monterey, California, as a large Asian American community celebrated the Lunar New Year weekend, killing 10 people and injuring over a dozen. At the time, it was one of more than thirty mass shootings so far this year and contributed to the narrative of premeditated violence against marginalized communities. Allyship positions you to commune with those hurting. We must walk along the margins, and our loyalty and commitment to addressing historical wounds are not subsidiary nor secondary to the gospel. This is, instinctively, evidence of the gospel's work. Loving marginalized communities is not the road to God, but the goal—our final stop. And we must no longer trample over others to arrive and sit at Jesus's feet.
In college, during the summers of 2017 and 2018, I settled in Chicago. I lived with more than 12 other students and worked in focal points and active neighborhoods– Austin, Hermosa, the South Side, Little Village, Humboldt Park, etc. I was younger and didn't understand allyship, definitionally, but I was intentional about dignifying others by validating their stories. I sought safety for those around me, recognizing that across the barriers of skin and body, languages and mannerisms, love breaks through and helps us sit within the pain and suffering of other communities. Being a friend was more important than being an ally.
The voices in Chicago reminded me there will always be casualties in the war between heroes and villains. The sociopolitical turmoil surrounding the summer in those years reminded me that cities burn while those in power are consumed with the stability of their kingdom.
In his memoir, "The Beautiful Struggle," Ta-Nehisi Coates intently pens, "Was like Parliament never happened, like James Brown never hit. All our champions were disconnected and dishonored, handing out image awards, while we bled in the streets."
The anger of marginalized people— in the protests of immigrants and the queer community— when witnessed up close rather than through tweets or while trapped in the blogosphere sounded like prayers begging to become blessings. I and others missed out on the typical college student's summer, hoping we could commune with those at the margins.
Summertimes in cities like Chicago are fogged with heat and paranoia. The people were tenderhearted and knew everything about each neighborhood. A Latino man I met explained how the train routes were connected to the neglect of the South Side's infrastructure. Brothers who owned coffee shops and bookstores blessed the hood by setting themselves up as cornerstones. Pastors showed care for the same streets I feared would kill them and think little of their death. But their commitment to loving and rebuilding neglected neighborhoods made my fear resemble adolescent cowardice. Fright shifted to compassion when experiencing their love for a place depicted as lying in ruin.
But the dread of a stray bullet remained. For that reason, on the right or wrong side of town, each exhale felt like a song for death's summons.
The news reran stories that controlled the narrative of communities and manipulated by the characters and narrator's voice. In 2022, The TriiBE, a news and media source for Chicago, wrote about how blogs portray hip-hop platforms and spread misinformation about black people in the city on social media.
As distressing as the image of Chicago introduced to me was, I dared not believe it, no matter how vivid or recurring. We must replace caricatures and humanize the people behind pictures and stories; we create false narratives about the things we're afraid of and too apathetic to learn. Our curiosity should be more urgent than our fear, and the desire to see a beautiful Chicago helped me see streets painted with innocent black blood as roads crafted with gold blocks. The concrete could heal. Whenever I prayed and reminded God, "I Wanna be Where You Are," He signaled me to places that would prepare me for such work.
I filled mundane moments with books and journals while on bus and train rides. I passed people and places and now wonder if they remember me the way I do them. They live on through these words, but to them, I will wither away as just another out-of-towner stuck trying to read graffiti on the buildings the train would pass. From standing on corners in Austin holding hands with strangers for citywide prayers to protesting and putting up hand-crafted signs on the South Side, I found myself in the same streets I feared would snatch me, but I was now one with them, an ally. Allyship scared me, challenged me, and restored my hope. It curbed my fear of people and places God had a heart for.
The church made me avoid everything Jesus would lean into. I wouldn't believe God wanted His people to evade those His compassion draws Him to sit with. Christians shouldn't run from God's heart. Sheep can't be more concerned with wolves than their shepherd. This struggle compelled me to find solace in the places I stayed away from as a child, and chasing justice led me to moments where bus rides and building gardens in Englewood could go wrong in a matter of 8 seconds. Staying saved didn't always mean staying safe. Especially not if my tendency to bury myself beneath my desires was the actual risk.
In his work chronicling the Birmingham Revolution, Edward Gilbreath included thoughts from Randy Woodley, a Keetowah Cherokee pastor, teacher and activist. Woodley affirmed, "people have fooled themselves into believing they can follow Christ and risk nothing. But to neglect to stand up for the rights of the poor and disenfranchised is not simply cowardly– it is heretical."
Are you willing to risk job security, social status, or personal safety for the sake of validating the existence of marginalized people? In God's grand scheme, there is no real danger when He's at the end of every road. Allyship places us closer to Him, in the clasp of the same care we pray preserves those at the margins— we adopt their hope, and they teach us to swim in deep waters. I realized that in chasing God, the closer I got to His breath and the winds of His handclaps, the closer I got to the places and communities everyone feared and found that the cold streets and warm summers in Chicago were just His radiance trapped by the neighborhoods. God is already where we believe we must bring Him in our revivalist efforts. He's just waiting on us to activate His love.
---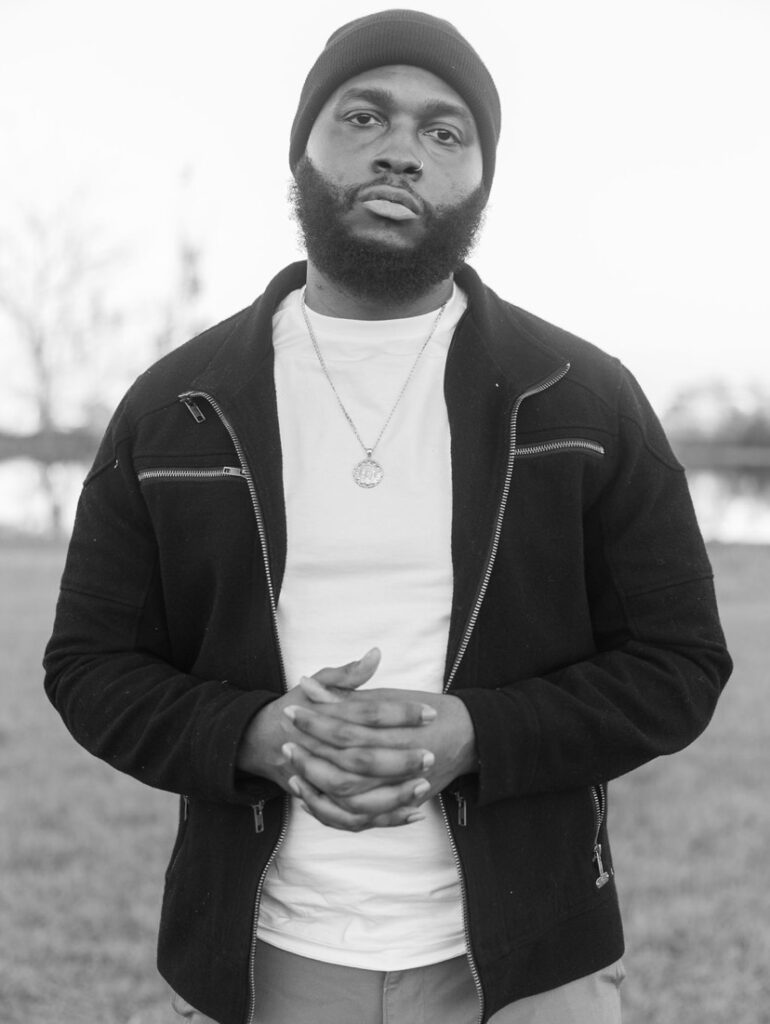 Kwon "24" Hosey. University of South Florida Alum. Overbearingly black. Storyteller. Stuck reading the writing on the cocoon's walls.
---
The views and opinions expressed on the Chasing Justice Blog are those of the authors and do not necessarily reflect the official policy or position of Chasing Justice. Any content provided by our bloggers or authors are of their opinion and are not intended to malign any religion, ethnic group, club, organization, company, individual or anyone or anything.