We hear the term "ally" often, and it usually refers to a person who wants to support and advocate for people who experience marginalization yet do not experience that marginalization themselves. The true marks of an ally are actions that demonstrate solidarity with the marginalized. Rather than think of an "ally" as a person, it is more accurate to think of doing "allyship" as a verb. We are not an ally, we do allyship alongside the oppressed, the marginalized, and the overlooked. Cultivating a life of allyship requires work–internal work, interpersonal work, and communal work.
Meet our first writer in our series Allyship: A series towards solidarity, Katie Nguyen Palomares.
---
This year, when I woke up on the first morning of Tết, or Lunar New Year, my heart sank when I learned of the Monterey Park shooting. As news continued to come out surrounding the details of the tragedy, the weight grew heavier. In many ways, it hit particularly close for me. Well intentioned questions of "What do you need?" or "What can I do for you?" added to that weight. Messages from non-AAPI coming in about their "hearts breaking" or "being angry with me" were too much for me to carry.
When a tragedy strikes one of our BIPOC communities, there is work and active partnership to engage other than simply sharing your feelings with your friends more deeply affected by the tragedy. This goes for all allies across different BIPOC communities caring for each other, as well as white allies.
Biblically, we've already been given our directives: Love God and love people.
How?
We've been told that too: Do justice and love mercy, empowered by the living God.
It reminds me of a conversation I had with my brilliant younger sister who also happens to be a physical therapist. She was helping me identify the possible source of a new pain I've developed. In attempting to overuse a certain muscle without the proper strengthening, it's causing me pain now. The only way past the pain? I need to strengthen the muscle.
My sister also shared a piece of advice about proper form when standing back up out of a squat. If I'm not activating my glutes until I reach the top of my squat, then I've already missed out on an opportunity to strengthen them while also engaging the wrong muscles.
If you're not already activating your muscles in faith, justice, and allyship then yeah, you'll probably miss a beat when tragedy inevitably strikes a different intersection of the BIPOC community. That's okay – don't miss those opportunities to strengthen your muscles. However, you'll find that when you've been activating those muscles of allyship, faith, and justice in your daily life, supporting your BIPOC siblings in tragedy will feel less like a jolt and more like a natural outflow.
Strengthening those muscles in your everyday life starts with identifying and reclaiming the rhythms that make up your life and approaching every decision with a mind driven by loving God and embodying justice and mercy for your neighbors. This especially goes for my BIPOC siblings; there is so much to learn from and stand for with each other across a vast multitude of cultural and ethnic backgrounds.
The most impactful responses I received to the Monterey Park shooting were from friends who initiated action on their own. Some Venmo'd me money for food, one brought a meal, and I saw some of my non-AAPI community members taking on the weight of educating about anti-Asian hate and what happened at Monterey Park. It also just so happens that those who took action in responding to the shooting also have lives already marked by engaging at the intersection of faith and justice. Meaning, I could also trust that their personal efforts aren't empty, or fleeting efforts by any means. I know that they would carry on, holding in tension caring for the individual as well as looking up and around them to affect change at the systemic level.
We know what to do.
You know what to do.
Real, rooted change at systemic levels is not created by a single action step – or even by a single person. Real, lasting, communally liberative justice is achieved together – each of us making moves driven towards justice for each other.
It also includes a posture of learning and listening to one another.
Educate yourself.
Not just about what justice can look like for one group, but the different nuances of what justice looks like across the wide span of marginalized communities in our country. Diversifying the sorts of accounts, perspectives, and backgrounds we spend hours consuming on social media may be one of the easiest ways to begin strengthening your allyship muscles. That being said, there's a whole world of allyship beyond our screens that needs strengthening as well.
When it comes to a term like "allyship," so many of us – BIPOC and white communities alike – are looking for actionable items to DO. A checklist to tick off neat little boxes step by step. However, sacrificial love focused on others doesn't look like using the excuse of "I don't know what to do" or "I'm afraid of overstepping" or "feeling uncomfortable" to keep you from action.
The fact remains that systemic changes need to be made at the national level. Those changes can only become truly impactful starting at the local level. Both exist. And we all have decisions we can make everyday that drive towards that communal, redemptive justice. Identify and reclaim the daily rhythms already part of your life. Things as minute as where you go out to eat to as big as putting in time to research who's on your ballot all carry impact.

Like any good strengthening routine, the specifics will look different for each individual, but the starting point is the same: just show up. Figure out how to consistently show up, learn, and advocate for one another. If you came here hoping for an answer or list of items to do, I'm sorry to disappoint. Instead, I welcome you into the work. It is challenging, sometimes uncomfortable, always nuanced, and all for each other's collective liberation and God's glory.
---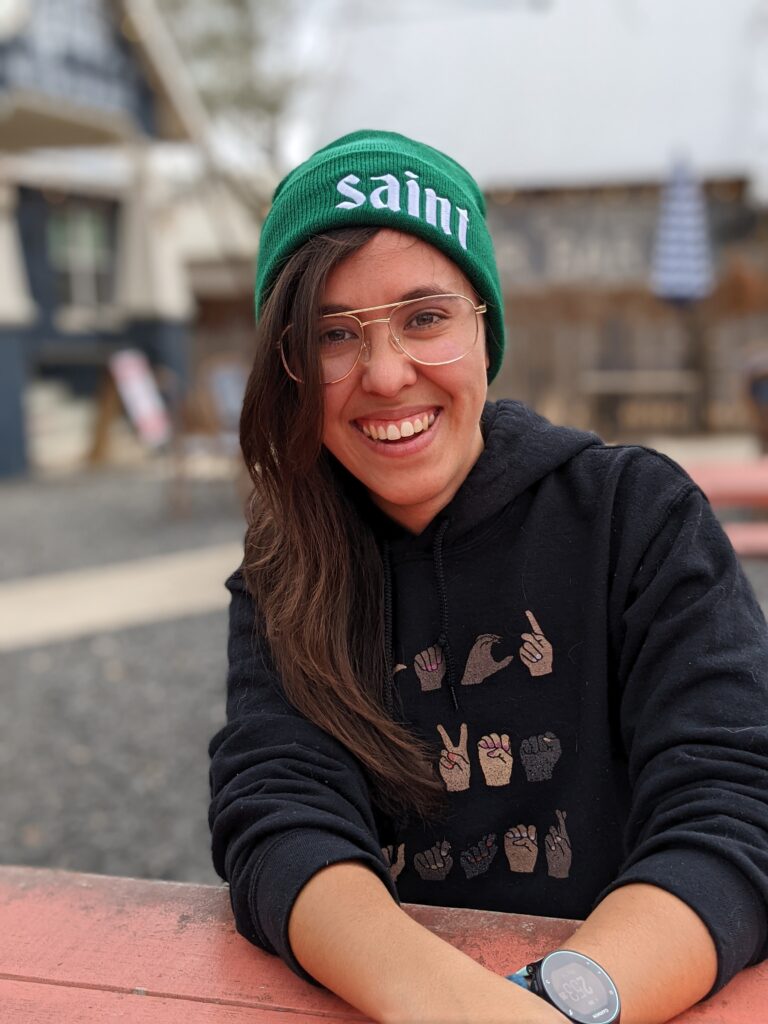 Katie is a Mixed Vietnamese/White pastor, writer, and speaker in Austin. She works with Kingdom Capital Network as the Program Manager serving and empowering small business owners to make an impact in their communities and on the Reclaim content team with AACC. She earned her M.A. in Christian Leadership from DTS and B.A. in English with a teacher certification from Texas State. She also consumes books like they're chips, can often be found bouldering on indoor rocks with her husband, or enjoying a good cup of coffee and conversation!
---
The views and opinions expressed on the Chasing Justice Blog are those of the authors and do not necessarily reflect the official policy or position of Chasing Justice. Any content provided by our bloggers or authors are of their opinion and are not intended to malign any religion, ethnic group, club, organization, company, individual or anyone or anything.