"What, to the American slave, is your 4th of July? I answer; a day that reveals to him, more than all other days in the year, the gross injustice and cruelty to which he is the constant victim. To him, your celebration is a sham; your boasted liberty, an unholy license; your national greatness, swelling vanity; your sounds of rejoicing are empty and heartless; your denunciation of tyrants, brass fronted impudence; your shouts of liberty and equality, hollow mockery; your prayers and hymns, your sermons and thanksgivings, with all your religious parade and solemnity, are, to Him, mere bombast, fraud, deception, impiety, and hypocrisy…There is not a nation on the earth guilty of practices more shocking and bloody than are the people of the United States, at this very hour." — Frederick Douglass, The Meaning of Fourth of July for the Negro (1852)
Beyond emancipation from chattel slavery—and acknowledging Juneteenth as a federal holiday, albeit without reparations or restoration for the impact of slavery—little has changed since Frederick Douglass' famous speech.
The Fourth of July has been merely another date on the calendar for me since 2015. That year, a friend from Texas texted me that she couldn't get time off from work that weekend and, thus, couldn't drive to visit me in Nashville—where I lived at the time—for Fourth of July festivities. Although I was looking forward to spending time with this kindred spirit of mine, I wasn't entirely bummed by last minute change in plans. Partly because I'm a social introvert—heavy on the introvert side—partly because the weather forecast that weekend had Nashville covered in rain, and partly because recent events left me feeling anything but patriotic.
By that weekend, eight Black churches had been mysteriously burned, digging deeper into open wounds following the racist Charleston massacre at Mother Emanuel AME Church just two days before Juneteenth. Grieved was an understatement to describe how I felt by the silence from the Church on racism in America—in comparison to relentless complaints regarding the SCOTUS decision to legalize same-sex marriage. I was still working at a state domestic/sexual violence coalition so, long before #metoo went viral, I was hyper-aware of the court trials from a sexual assault case involving two Vanderbilt athletes, allegations steadily pouring out about Bill Cosby, and domestic violence survivors taking to Twitter to discuss #WhyIStayed.
#BlackLivesMatter was still a newly-created movement that picked up momentum following Mike Brown's murder in Ferguson, Missouri, Freddie Gray's murder and the Baltimore Uprisings during Spring 2015, among countless other racist acts—Sandra Bland's name and story would be etched in our minds just a few days after the Fourth. I felt like a fraud if I tried to celebrate "freedom" in a country so polluted by race and gender violence. And so, I turned to a glass of red wine, intended to fill white pages with my thoughts and grief about the moment, and the blues—a Nina Simone documentary had been released on Netflix in late June.
What is disheartening is how, seven years after my initial thoughts about this holiday—and 170 years since Frederick Douglass' speech—my heart has steadily sung the blues and used this day, America's day to observe liberty and freedom, to lament.
Racism isn't new to America. As someone once stated, racism is as American as apple pie and baked into the very foundation of this country. However, as the digital age has evolved so has how we engage with racism, particularly social media. Should people choose to spectate, they can watch racist police officers murder George Floyd in broad daylight on command—react and share. #BlackLivesMatter
We have been exposed in the past two years alone to multiple injustices that plague America—and pushback. Racial uprisings and protests in 2020, compounded with the impact of COVID-19, a racist insurrection, mass shooting after mass shooting—including the vile murder of 10 Black residents in Buffalo, NY—that have yet to spark sensible legislation to protect people, we can observe and become too familiar with grief day after day just from our phones. The hashtags feel in vain. They are frequent, confined to trending topics with brief life cycles until the next event takes over our feed. We protest—in the streets, through creative art, through academia, through our civic organizing and our many nonprofit organizations. And, it still doesn't feel like enough, like shallow progress touted to give the illusion that freedom is ours or that it's just around the corner. Being Black, in America, any day, but particularly on the Fourth of July feels like a tug-of-war for transformation, for healing. Independence Day? It's 2022 and people are still deprived of basic human rights like safety—to work, to learn, to live, to love, to shop at a grocery store.
Yet, I and many others are expected to celebrate freedom, some truths that "remain self-evident," some truth about "all men" and "created equal." I am expected to embrace this nearly 250 year old lie and dress in red, white, and blue. I should be at a cookout, watching fireworks, and pretending as if this country was founded (colonized) and built (with slave labor) on the foundation of "freedom and justice for all." But as Frederick Douglass' words ring true, year after year, and remain relevant for 2022, I cannot bring myself to radiate any patriotism. I may gather with friends and choose to surround myself with Black joy every day, but I can no longer force myself to try to reform this day into something that works for me, something that dignifies my Blackness.
I know I'm not alone. I'm not the only one who straddles this tension, this ache to amplify beautiful Black joy in this country on any day. When we gather, we resist. When we create our art and play our music—Blues or every other genre created by Black folks—we resist. When we choose to be vocal about our pain and simultaneously shameless in our pursuit for real freedom, we resist. And every time, as disheartening as the injustices that bring it on may be, it is beautiful and necessary.
Every gathering, every BBQ rib I eat, every song I sing, and every fireworks show I admire is held with that tension, held with resistance, and explicit disgust for the state of this country. This year, I will take a sip of McBride Sister's Black Girl Magic Red Blend, continue to overflow more white pages with my dissent towards racism and my dreams of liberation, and blast the Blues—a little bit of Solange's "Mad" and a little bit of Bey's "Break My Soul"—until we are truly free.
---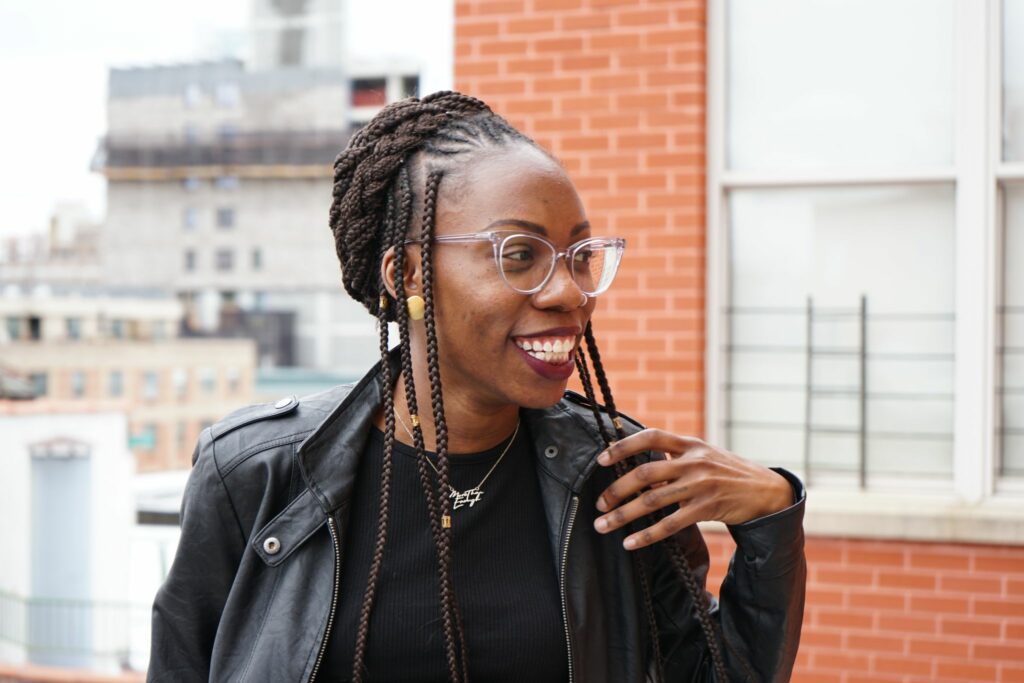 LySaundra Janeé is a storyteller, music curator, and the creator of Social Soundtrack and Living Well, spaces where Black lives are dignified, creativity is celebrated, and joy is unapologetic. LySaundra is based in New York City and serves as the Communications Director at Prevention Institute, a public health organization that promotes health, safety, and wellbeing in communities. 
---
The views and opinions expressed on the Chasing Justice Blog are those of the authors and do not necessarily reflect the official policy or position of Chasing Justice. Any content provided by our bloggers or authors are of their opinion and are not intended to malign any religion, ethnic group, club, organization, company, individual or anyone or anything.