Colonized mindsets internalize and operate in scarcity, but historically marginalized people who are liberated make room. As a Chasing Justice community we believe that knowing our stories matter in the journey towards collective flourishing. Our fall series will be sharing our distinct stories because we believe there is enough room for all.
What happens when you don't actually know who you are?
What occurs in your mind, body, heart, and soul?
There's profound grief found in living a life absent of fully knowing ourselves and in many ways we'll spend the rest of our days growing and developing a deep understanding of ourselves but some things we just are and shouldn't actually have to process through it but colonization changes that.
That's one of the reasons colonization is so dangerous. It has created several generations of confusion within the identity and worth of many people from the African diaspora (and other continents too).
Identity confusion through slave masters raping young women and having biracial children who didn't know what to claim, who to be, and how to be it.
Identity loss through wiping out whole tribes of people and creating a conflicted mix of European within the heritage and ancestry of those who were oppressed and enslaved across the Americas.
And worthiness confusion through claiming those of melanin skin tones to be less than human and only being able to exist with a dollar sign stamped on their backs.
I grew up surrounded by Dominicans, Puerto Ricans, and African-Americans in my New York City neighborhood and school but never considered the common ground of the transatlantic slave trade we had until I was twenty years old while traveling across the world. On that trip, an African American woman told me – "You know we're basically the same right? We were on the same boat and got dropped off at a different location."
Although what African slaves experienced in the USA versus the Caribbean actually varied greatly – I had a deep sense of shame when she said that statement. I was ashamed that I realized I was Black when I was twenty years old but if you know Dominican communities or have been to the Dominican Republic then you can understand. Colorism is heavy in the Dominican Republic and although most people look like me, we are still often seen as less than, the help, or people that should marry light-skinned people to "arreglar la raza" (fix the race).
I got a hint of my Blackness when I was thirteen years old when I moved to a small town in North Jersey where some would say it was pretty diverse but when it came to Black people, there were few. The school/town's population was predominantly Korean and everyone else was mainly Colombian, White, Filipino, Chinese, Guatemalan, Dominican, and a few African-Americans. And when I say a few African-Americans, I mean there was 1 in my grade until an African-American girl moved into town when I was in 11th grade. So to everyone, I was the other African-American girl and I tried so hard for years to communicate I wasn't because well, I wasn't. But I didn't know that I could claim my Blackness without claiming I was African-American.
This answers the initial question I started with.
This is what happens when you don't actually know yourself.
This is how it affects your mind, body, heart, and soul.
It affected my mind as I was deeply confused about my cultural and racial identity.
It affected my body as I was fetishized in High School and my body/skin tone stood out in a way I didn't want it to.
It affected my heart because my self-love was at an all-time low.
And it affected my soul because I was so lost searching for my identity that I missed the fact that I could and would find it in Christ.
I lived on the defensive for 5 years while living in that small town in North Jersey and felt a battle of my identity so badly while I was there that the day after graduation I never went back. I returned to NYC.
To what was comfortable.
To where there were more Afro-Latinos (before Afro-Latino was a term we used).
To where I was no longer the only one.
Colonization is so evil and disturbing that it can alter what you see in the mirror.
It can convince a person they are something they aren't.
But God made me Black.
He made me Latina.
He made me a daughter of immigrants.
He made me Dominicana.
He made my hair curly and kinky.
He made my skin brown.
He made my hips thick.
And although I love all of that about myself now – colonization disturbed what I saw in the mirror for years. When we look in the mirror, we should see the truth but colonization disturbs and deters that.
It creates ideas and images in our head that are invalid, unrealistic, and dehumanizing. Colonization promotes a white-washed idea of perfection and goes as far as manipulating people to dehumanize themselves by thinking less of themselves.
But the smoke has faded, the veil has been torn, and I can see clearly now.
Our melanin is God being mindful.
Our curls are God being creative.
Our ancestry is God being intentional and colonization tried it, but once we clean the mirrors – we get to marvel at the magic found in the image-bearing identity we've been gifted. Just as it is.
---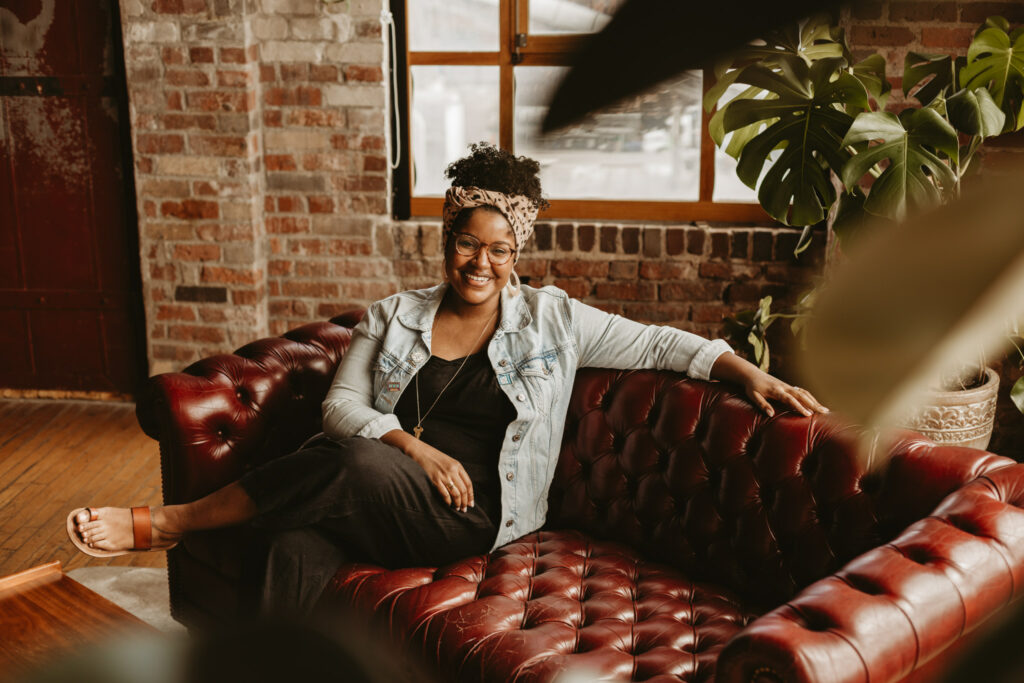 Pricelis Perreaux-Dominguez is an entrepreneur, writer, coach, advocate, creator, Bible teacher, and social worker. Her mission is to celebrate others, point people to Jesus, and live out Biblical justice. She's a mother and a wife who lives in New York City. Pricelis is the Founder/CEO of Full Collective.
---
The views and opinions expressed on the Chasing Justice Blog are those of the authors and do not necessarily reflect the official policy or position of Chasing Justice. Any content provided by our bloggers or authors are of their opinion and are not intended to malign any religion, ethnic group, club, organization, company, individual or anyone or anything.