CJ Family,
I am so excited that we finally get to share the Chasing Justice Book Club with you all! My hope is that this becomes an active part in our journey together to pursue a life of justice while encouraging our collective flourishing. At the same time, we'll be supporting key BIPOC voices, writers, authors, and artists.
My name is Jessica Galvan and I am the Editorial Director for Chasing Justice and will serve as your Book Club facilitator. Our fearless leader, Sandra Van Opstal, has entrusted me with this blog to curate valuable stories with all the amazing writers we have published in order to share their lived experiences in faith and justice. I am also a writer and editor in the publishing industry but most importantly, I am an avid reader and lover of books. I could be found with my nose in a book ever since I learned how to string together letter sounds. My world quickly became more colorful through the stories I was constantly reading and instantly I was sold into the beauty of the written word. Clearly, books still have a hold on me.
The more I explore this space of justice and faith, the more I see there is so much to learn from anointed voices. While the publishing industry still has a ways to go when it comes to elevating BIPOC voices, I also want to celebrate the many authors that are given a platform to share their experience and expertise. It seems like there is always a new book coming out that I cannot wait to read. My TBR (to be read) pile is quickly accumulating on my nightstand with no end in sight. Despite what my husband says, there is no such thing as too many books.
In the past, I have called myself a story advocate for two reasons:
Aside from my faith in Jesus, I believe in nothing more wholeheartedly than in the power of story. I would even go as far as to say that the Lord has woven my faith and passion for the written word so meticulously that I find it nearly impossible deciding where one ends and the other begins. Jesus used story to teach and care for us since the beginning. Our creator knows the rhythm of our hearts better than anyone and they move to the cadence of words. We are hardwired to be moved by a good story.
I have witnessed first-hand how sharing your story can not only impact the reader but also the writer. There is true healing to be felt when we genuinely share our voice and feel heard. The BIPOC community has been silenced for far too long. We have been conditioned to think that what we have to say does not matter. We are being robbed of our power. It is my mission to show that our stories need to be written and shared so that we are seen, considered, and valued.
The Chasing Justice Book Club will serve the purpose of highlighting voices that are doing the courageous work while supporting the authors. Many of you have responded so well when we've had IG lives with authors discussing their newest book titles that a book club just felt like the next natural step. We will learn together throughout the month to further our understanding of each other through a private FB group. The CJ Podcast will also host a monthly Book Club episode with the author to discuss and answer your questions.
I'm excited to announce that our INAUGURAL book club selection for May is Truth's Table: Black Women's Musings on Life, Love, and Liberation. This is a collection of essays and stories documenting the lived theology and spirituality we need to hear in order to lean into a more freeing, loving, and liberating faith—from the hosts of the beloved Truth's Table podcast. Click the link to pre-order your copy and join us this month as we explore and learn from these amazing women.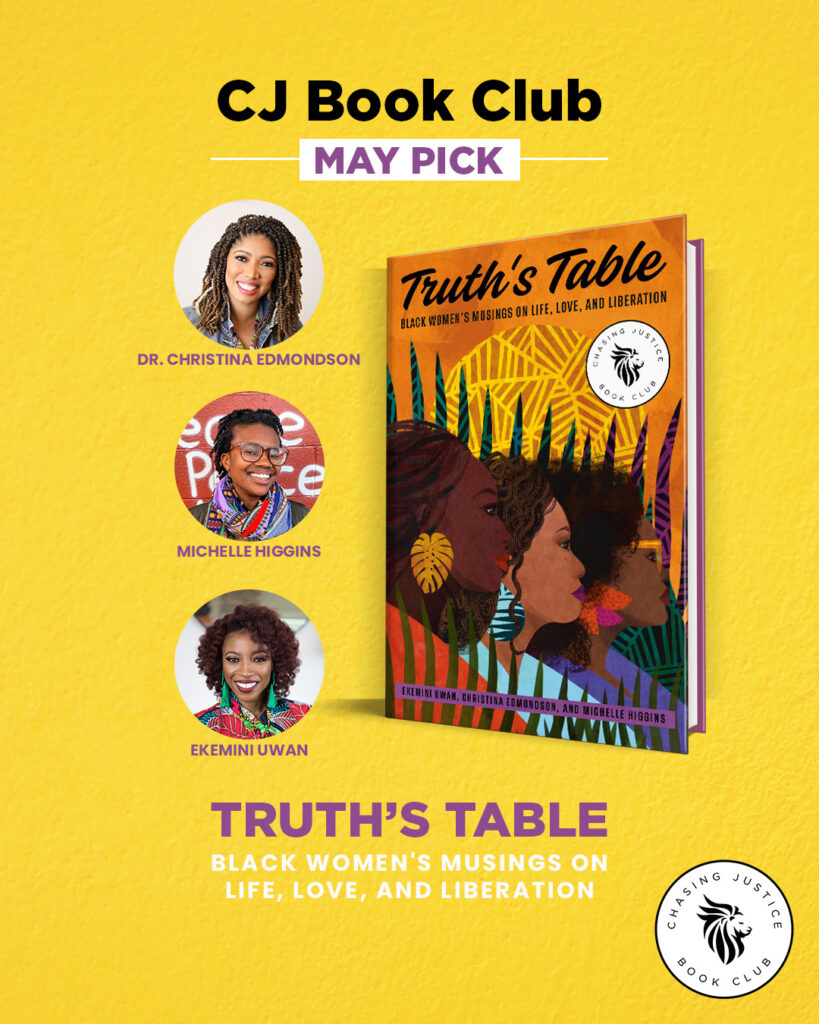 ---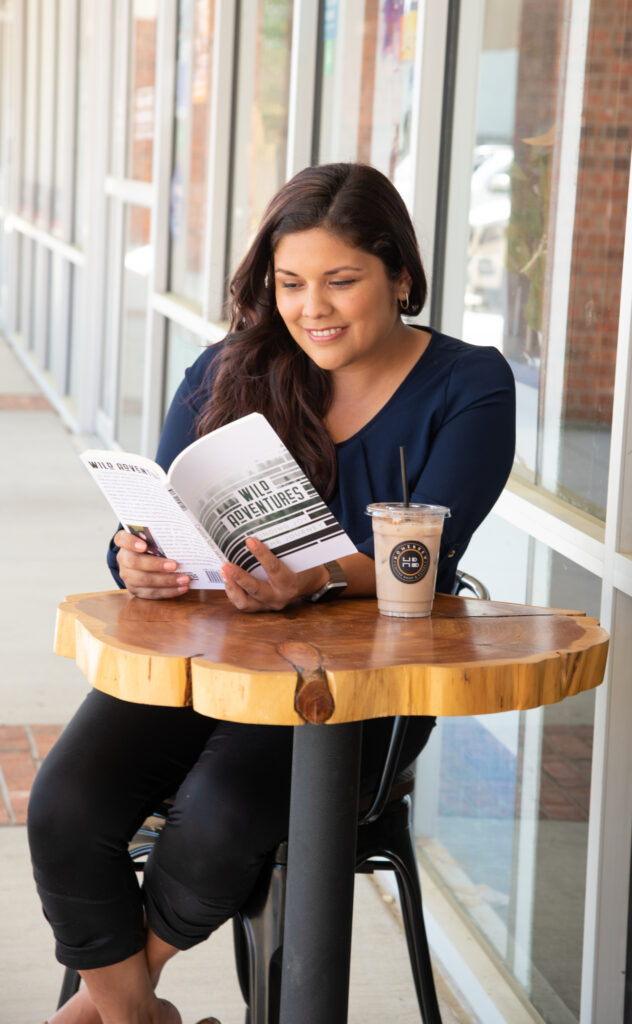 Jessica Galvan is the Editorial Director for Chasing Justice. When she isn't wordsmithing for the pursuit of faith and justice, she is editing for a variety of clients in publishing, most recently Penguin Random House. Raised in Chicago, Jessica enjoys leading small groups with her local church and volunteering with multiple organizations striving to lift up underserved communities. She loves reading a good book, spontaneous kitchen dance parties, and gardening. Jess recently moved to the Houston, TX area with her husband, two daughters, and newborn son.
---
The views and opinions expressed on the Chasing Justice Blog are those of the authors and do not necessarily reflect the official policy or position of Chasing Justice. Any content provided by our bloggers or authors are of their opinion and are not intended to malign any religion, ethnic group, club, organization, company, individual or anyone or anything.